<English blog below!!!! please scroll down ;)>
金曜日です!!!!!
ビールまで後3時間!!!!
 ( ✧Д✧) カッ!!
 ↓クリック!
Marcjacobsの腕時計を失くしてしまいました。
 よく物を失くすんですが、
先日は買って1日も経たない車のカギを失くしててんやわんやでした
今回はショック............
( 'д'⊂彡
ちなみに
都内にいた頃、酔っ払って失くしたものランキングは
①ノートパソコン
②携帯
③財布
④メガネ
⑤お弁当箱
⑥自尊心
反省しております
(;´༎ຶД༎ຶ`)
さて、今日は英語で土佐市PRです。
結構このブログ、地味にアクセス頂いておりますが
Facebookの友達より
『we cant read it at all!!!』
というお言葉を頂きまして、
本日は特別に、外国人の友達も読める用に土佐市PR in Englishです!
**********************************************************
So It has been already a month since I moved to Tosa city in Kochi Prefecture, which is in the island of smallest and least populations of all four main islands in Japan.
I am pretty sure that not so many people has heard of Kochi since it is quite far from tokyo and you need to fly here with expensive fee.( dont worry you can book a month advance to get almost 50% discount!)
i know most of people dont even know where the heck is Kochi?!
so here it is!!!( thanks to google!!!)
 and Tosa city is around here
<History>
Kochi is famous for thier history, especially the end years of Edo period(Bakumatsu).
There were many great men in their Tosa domain such as Ryoma Sakamoto, Zuizan Takechi, Toyo Yoshida, Taisuke Itagaki and many more,
<Their Character>
Kochi used to be the penal colony because it is surrounded by the steep mountains and ocean, which was hard to escape and stuff(closed nature)
Therefore, kochi has a long history of few communication / interaction with other prefectures for long time.
I assume it has influenced their character of people in Kochi.
Their character is often described as stubborn, like to argue, easygoing, like to interere(in a good way and bad way lol) and people are clear of what they like or not.
I am positive that I can say people are far different from typical Japanese.... I have lived in different countries and have traveled over 20 countries. however, I found people in Kochi very interesting and they act more like italian,,,,,,latin!!!!!!!
It is well-known that women are stronger than men here. Therefore, the rate of female entrepreneur is the highest in Japan....also the divorce rate used to be the highest too...lol
<Drinking Culture>
The consumption rate of drinking alcohol is the highest in Japan!
Thier drinking culture is very unique, you cant believe how much they drink and when they drink, they do not care who you are as long as you are drunk as well.... lol
there is a famous festival called "Okayku" which is held in early March for over a week, more than 40 events are held in a week, of course these events are all related to drinking alcohol....lol They even turn the shopping arcade into a big drinking space!!
I have been there and trust me,,,,it is a caos but super fun!!!! at the end of the party, you are friends with everyone aroundyou!!!(even though you cannot speak japanese and they have no english words,,,,,you can both speak Drunk.!!)
http://www.tosa-okyaku.com/index.html
Moreover, there is a festival called "Dorome festival", which is the drinking competition. they compete the speed of drinking Sake. For male challengers, they must drink about 61 fl oz (1.8 liter) , for females it is 30 fl oz(0.8 liter).
(I know it is insane, but there have been no competitor dead nor been sick!!)
http://www.attaka.or.jp/kanko/dtl.php?ID=4283
In downtown Kochi city, there is a place called "Hirome Market", which not just market but there are many open seats so that you can grab your meal and drinks to enjoy, you are friends with the people round you because people are super friendly and fun!
You can find people drinking even at 11 am.....lol
I have been there many times and trust me, it is pretty fun :p
Things To Do「Dining」 | Tourism SHIKOKU
I have came to realize that people in kochi often make excuses to have a drinking party, and when they do, they drink like a boss!!!!!!!
The average income of Kochi is the worst in Japan, but I feel like they do not care about it at all. Their way of living is pretty dynamic, they work, they laugh the misery out,, they drink,,,,,,,, they live thier life for the fullest.
That pretty much sums up the impression of the people in Kochi.
I love people here and the way they live their life.
The Scenery is amazing as well, it is breathtaking!!!!!
↓This is the town I live,Tosa city!!!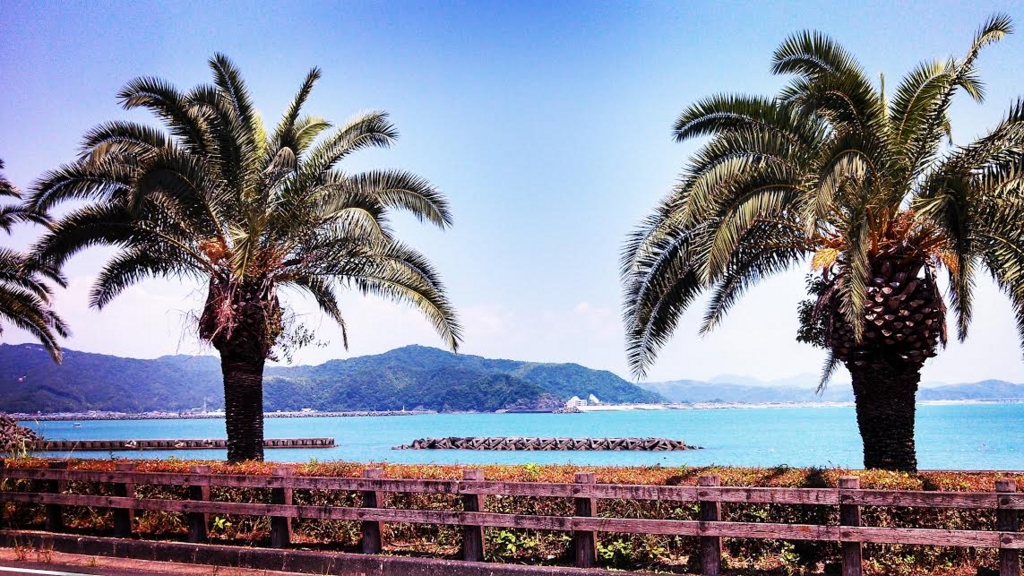 There are many places, traditions and cities i want to introduce, but It is getting pretty long so I will just finish here!
I know Kochi is far from Tokyo and expensive to travel, but if you come once, you will fall in love with this place, culture and the people!!!!!
If you ever want to visit, please let me know and I will be happy to show you around!!!!
Thank you so much for reading this far and hope you have a little interests in Kochi!!!!
with Love,   SHOKO!!!!
Please click below so that i can compete in this blog ranking!!!
http://blog.with2.net/link.php?1859899
you can just close the website after clicking it! Arigato!!!!!